Dr. Jay Diliberto is a Board Certified Gastroenterologist with 26 years of experience in the treatment of hemorrhoids and is affiliated with Hoag Memorial Hospital Presbyterian, Starpoint Surgery Center and Prime Surgery Center of Newport Beach READ MORE…

HEMORRHOIDS
INTERNAL HEMORRHOID SYMPTOMS
EXTERNAL HEMORRHOID SYMPTOMS

SCHEDULE AN APPOINTMENT NOW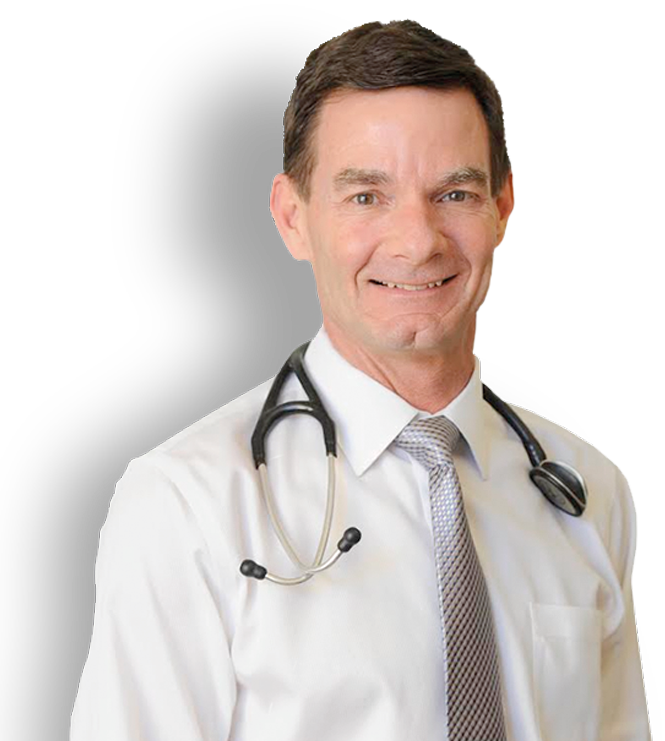 Dr. Jay Diliberto is a Board Certified Gastroenterologist with 26 years of experience in the treatment of hemorrhoids and is affiliated with Hoag Memorial Hospital Presbyterian, Starpoint Surgery Center and Prime Surgery Center of Newport Beach. Dr. Diliberto received his medical degree from the University of Massachusetts, studied Internal Medicine at Cedars-Sinai Medical Center, and Gastroenterology at UCLA. He works and resides in Huntington Beach, CA.
Dr. Diliberto has had a special interest in the treatment of hemorrhoids since training under the supervision of experts while at UCLA. With over 5,000 patient experiences, he has become a leading expert in the area and welcomes all new patients.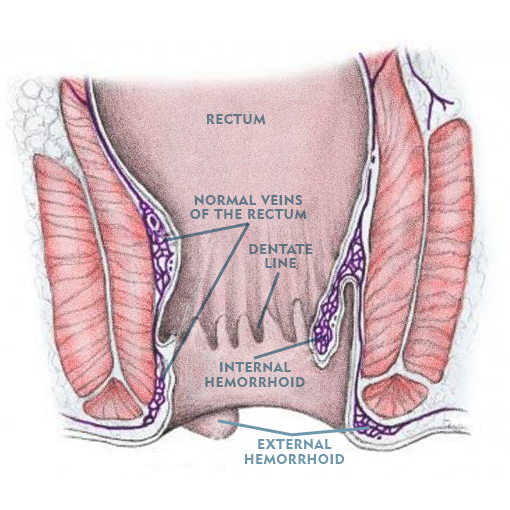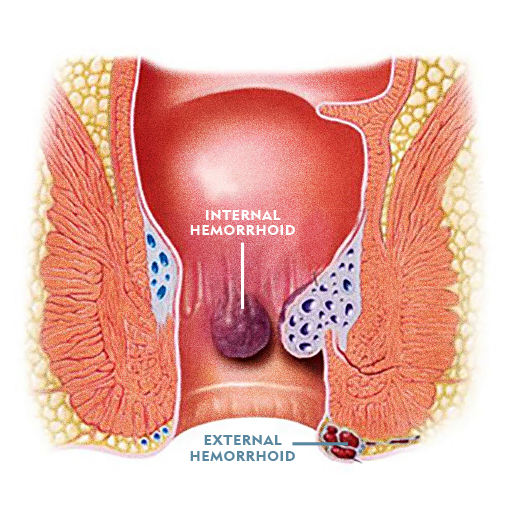 Hemorrhoids, simply put, are dilated rectal veins. Two type of hemorrhoids exist, defined by their location of origin. External hemorrhoids occur below the dentate line (jagged tooth-like line), a line that separates the external anal tissue from the internal rectal lining or mucosa. Internal hemorrhoids originate from above the dentate line but may protrude or prolapse and hang to the outside and have fewer nerves around them
INTERNAL HEMORRHOID SYMPTOMS
Internal hemorrhoids generally cause painless rectal bleeding, mucousy discharge or a sensation of fullness in the area. They can also cause some discomfort when they extend to the outside, usually a dull nagging ache. They may also contribute to leakage of stool by preventing the anus from closing tightly. They often communicate with external hemorrhoids and can contribute to their symptoms. Currently, several relatively painless treatments exist.
EXTERNAL HEMORRHOID SYMPTOMS
External hemorrhoids can cause significant local symptoms such as burning and itching and make cleaning particularly difficult. They may rarely cause severe pain when blood inside them clots (or thromboses). If treated early (in the first 48 hours) by removing the clot through a small incision, symptoms resolve much quicker. Frequently, treatment of the internal hemorrhoids improves external hemorrhoid symptoms.
Hemorrhoid treatments have significantly evolved over the past few years. Many people have been avoiding needed treatments because they believe that all treatments are extremely painful. Perhaps they know someone who has had a prior hemorrhoidectomy (surgical removal of hemorrhoids) and have heard the recovery is slow and very painful. However, currently a number of relatively painless treatments exist. More than 90% of the patients we see can be treated with these methods even in many patients who have been told that they need surgery (hemorrhoidectomy). Most patients are evaluated by either flexible sigmoidoscopy or colonoscopy depending on their age and symptoms. For the treatment of internal hemorrhoids, we offer multiple methods of treatment including Rubber Band Ligation (RBL) via the CRH O'Regan system, the Bandito system (ConMed), and through the scope type ligation devices. We also offer Infrared (heat)Coagulation (IRC) for smaller symptomatic internal hemorrhoids. Please see the descriptive videos below.
For the treatment of symptomatic external hemorrhoids, we treat the internal hemorrhoids first because 50-60% of external symptoms resolve with these treatments. For those that do not resolve, we offer in office excisions of small to medium size external hemorrhoids or skin tags using local anesthesia with minimal post-procedure discomfort. Analgesic (pain) medications are provided in case of discomfort. Of course, individual results may vary.
In Infrared Coagulation, or IRC, infrared heat from a halogen light source is applied to the base of a hemorrhoid using a trigger-like device. The heat causes the blood within the hemorrhoid to clot and either shrink or slough off within 7-10 days.
* Results May Vary from Patient to Patient
In Rubber Band Ligation, or RBL, a hemorrhoid is suctioned into a syringe-like device and a band is placed over it. The band strangulates the hemorrhoid causing it to slough off over the next 7-10 days. Generally 3-4 treatments 2 weeks apart are needed.
* Results May Vary from Patient to Patient
SCHEDULE AN APPOINTMENT TODAY
18800 Delaware Street Suite 850
Huntington Beach, CA 92648
18800 Delaware Street, Suite 850
Huntington Beach, CA 92648